Dunav Insurance is a Serbian insurance company based in Belgrade, Serbia. It is the largest non-life insurance company in the Serbian insurance market.
Founded in 1963
3000+ employees
600+ locations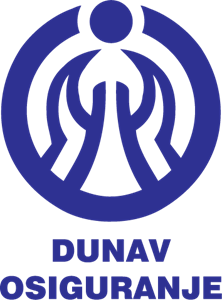 Dunav Osiguranje is a leading insurance company in Serbia, registered for over 90 policies of a different life and non-life insurances.

There are about 28 main branch offices and more than 600 points of sale across the territory of Serbia.
The initial document processing project plan is based on scanning the documents in all selling points and keeping those documents in one file on the server.
The process requires a high volume of repetitive, manual work, and the most time-consuming activities are manually copying and data entry. Instead of such activities, employees can spend their time more efficiently on creative and intuitive tasks, thus giving more value to the company.
Dunav Osiguranje implemented Robotiq.ai's RPA-Powered Digital Teammates, powered by software robots, to automate most of the process, from collecting documents to optical character recognition, document number extraction, and input in various applications.
After optimizing and automating the process, a software robot (Digital Teammate) executes the process that previously took 150 employees in only eight hours.
We implemented the Robotiq.ai RPA-powered Digital Teammate in a hybrid model with unattended robots, and the entire implementation process took four weeks to finish.
"One of the advantages of the Robotiq.ai platform is a short implementation cycle (4-5 weeks) that required almost no adjustments, while results were visible right away. Robotiq.ai's software robot increased the productivity of our employees, focusing them more on analysis and reports."
Total number of processed documents
Process efficiency
increase